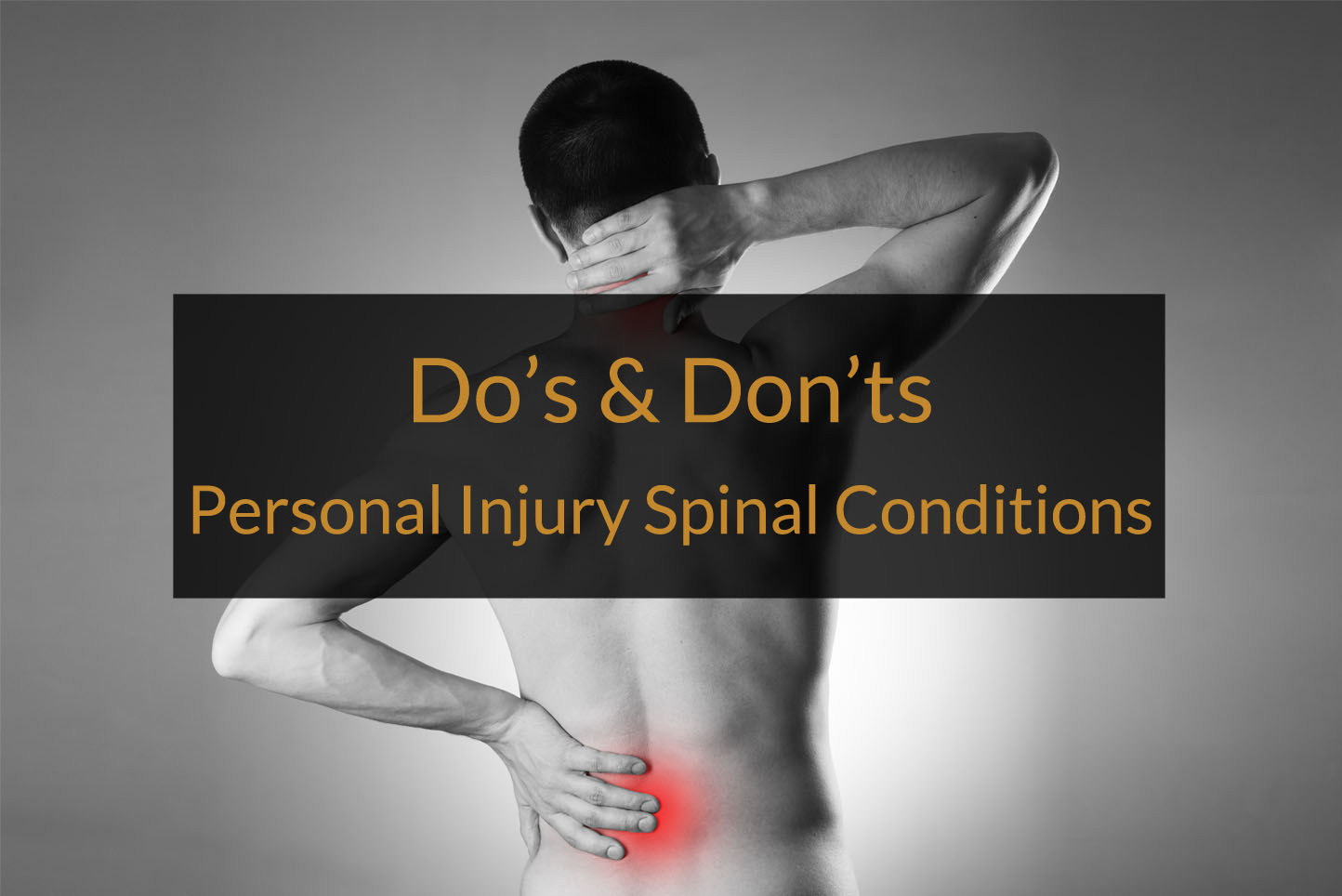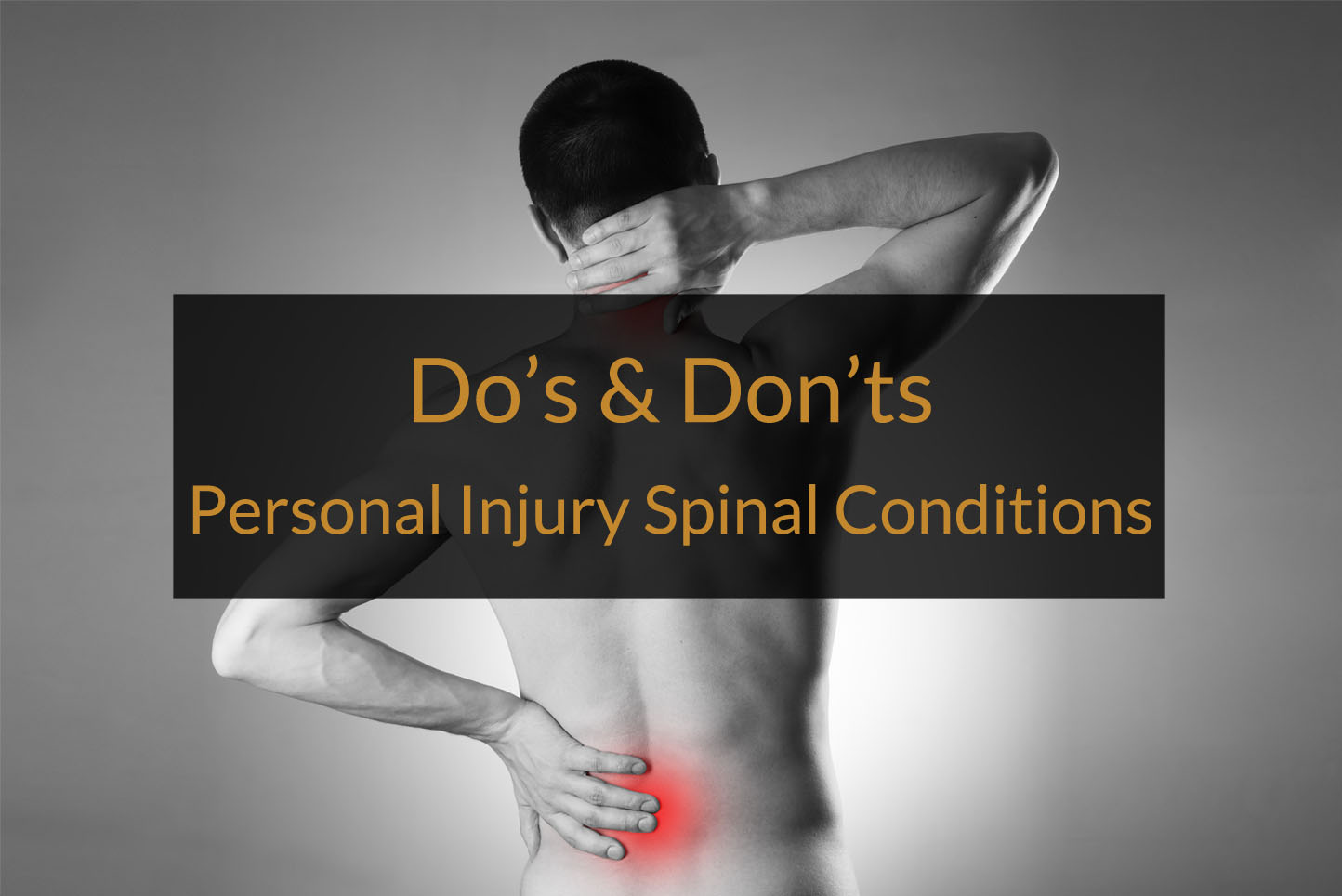 Many people have conditions affecting their neck or back. Almost all of us have had some neck pain after sleeping the wrong way, or back pain after vigorous or heavy activity. Also, some people, as they age, develop degenerative or arthritic conditions of the spine that they do not even know about because no testing was ever performed to see if they exist. Sometimes, these changes can occur and never cause a person any problems until an accident occurs. Sometimes, although the condition has caused occasional or periodic problems over the years, an accident can make these problems recur or worsen, with more intense and longer lasting pain. This article will focus on those pre-existing neck and back conditions that did cause a person problems, especially problems that required some treatment before an injury-causing accident occurs.
These situations pose often complicated questions that require the attention of an experienced personal injury attorney. The person that caused the injury, his or her insurance company, and/or attorney will attempt to blame most or all of the problems that arose after the accident, on the pre-existing condition of the injured person. In fact, often they will retain a doctor to examine the injured person to back up this attempt with a medical opinion that this is the case. If you don't have a doctor in your corner to counter the opinion of the insurance doctor, then you have little chance of obtaining any recovery for your injuries. Also, the other side will try to use your words against you to defend against your claim, and if you do or say the wrong things, this tactic will work. How can you prevent this from happening, or at least minimize the effect? The first thing you need to do is retain an experienced personal injury lawyer, very early on in the process. Putting the following suggestions to work will help too.
THE "DO'S" OF PRE-EXISTING SPINAL CONDITIONS
Seek Treatment Immediately
The first this you should do, as soon as you feel that you may need medical treatment following an accident, is to get that treatment. Do not delay. The more time that goes by between the occurrence of an accident and the start of medical treatment, the stronger the argument becomes that it's not the accident that is causing the problem. This is especially true of you often treated, regularly and very close in time before the accident occurred.
Give an Accurate History
No matter when or to whom you visit for medical treatment, give a complete and accurate history of not only the recent accident causing you to visit the doctor, but also of the problems that you had before the accident. Do this with each different doctor, hospital and facility you visit, so that all will have a good understanding of your medical situation. A doctor who supports that your problems are accident-related, without knowing about your prior history of problems probably won't do you much good in the long-run and may even backfire and then damage your case.
Detail Differences in Symptoms
When you tell the doctor how you are feeling or what is bothering you, be sure to let the doctor know if there are any differences between how you feel after the accident, and what you felt like before the accident occurred. Some of the differences may be large, such as feeling pain not only just in the neck or back like before the accident, but also pain running down your arms or legs that wasn't there before the accident. Some of these differences may be small, like the pain being worse, more intense, or longer-lasting than before the accident. It is very important to let the doctor know if you have had periodic problems in the past, but were really not having any symptoms, treatment or difficulty with activities in the time period immediately before the accident.
Tell Your Attorney About Your Past History
Perhaps the most important "do," is to tell your attorney about the neck and/or back problems you had before the accident occurred. If your attorney doesn't know about this, then your attorney can't properly prepare to counter the problems that will arise down the road. Your attorney needs to know everything about your past condition. How did it feel? How is it different now? With whom did you treat? When did the medical treatment take place? When was your last medical treatment before the accident? What type of medical treatment and testing did you have before the accident? If your attorney knows about these things, he or she can obtain those prior treatment records and go over them with you so neither of you are surprised when the other side brings it up. Surprise in these circumstances almost always does bad things to your case. Your attorney can likely do something about what is, but not about what is not.
THE "DON'TS" OF PRE-EXISTING SPINAL CONDITIONS
Don't Try to Hide the Past Condition
We now all live in a computerized world where much information is available at the touch of a button. The other side will eventually find out that you had past problems and they won't tell you they know until it's too late for your case to be successful. Even before the computer age, this was true. It's even more so now. Hiding the past condition is the worst thing you can do. If you deny that you had problems before the accident and the other side proves that you did have them, then your credibility or believability is seriously compromised and if you have no credibility, you have no case.
Don't Down-Play the Past Condition
Similar to hiding the condition altogether, is the situation of trying to make it look like the past condition was not much of a problem or was less of a problem than it actually was. Again, if you do this, and it proves to be untrue, you have compromised your credibility. Tell it like it is – especially if testifying under oath. Your attorney can handle this, especially with prior knowledge. Your attorney won't be able to accomplish much if he or she is surprised by the past condition or its severity.
Don't Forget Past Treatment
Think very hard and thoroughly when asked if you have ever treated for similar problems in the past. An experienced personal injury attorney may be the first one to ask the question, if you visit him or her soon enough after the accident. Make a good faith effort to remember medical treatment occurring before the accident because if you do recall and tell your attorney, he or she can further and better prepare you with those treatment records. Don't forget about past treatment, especially that which occurred close in time before the accident, because it will look like "forgetting" was just convenient. It is harder to believe that medical treatment which occurred in the recent past was simply forgotten and again, if your credibility is compromised, so is your case.