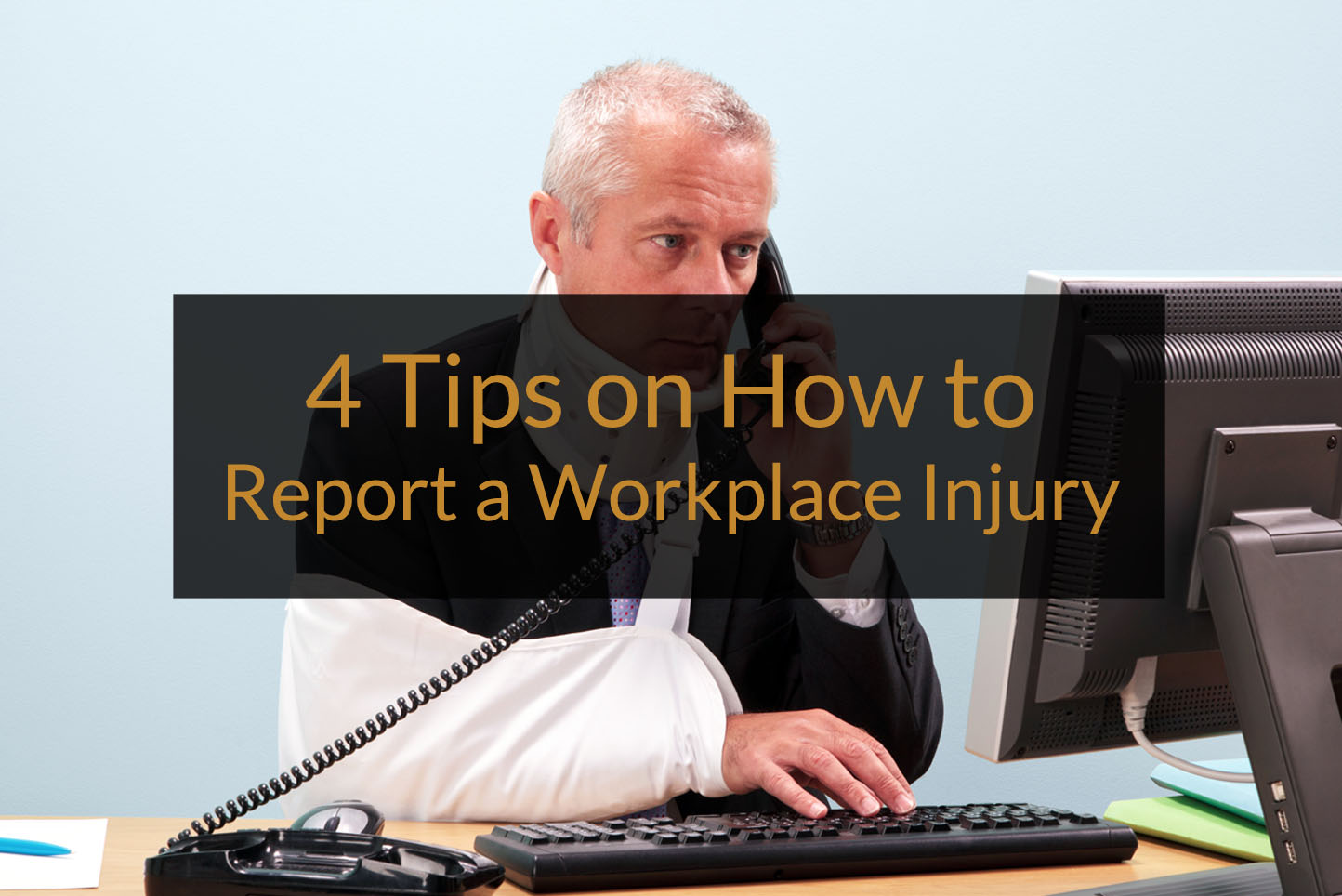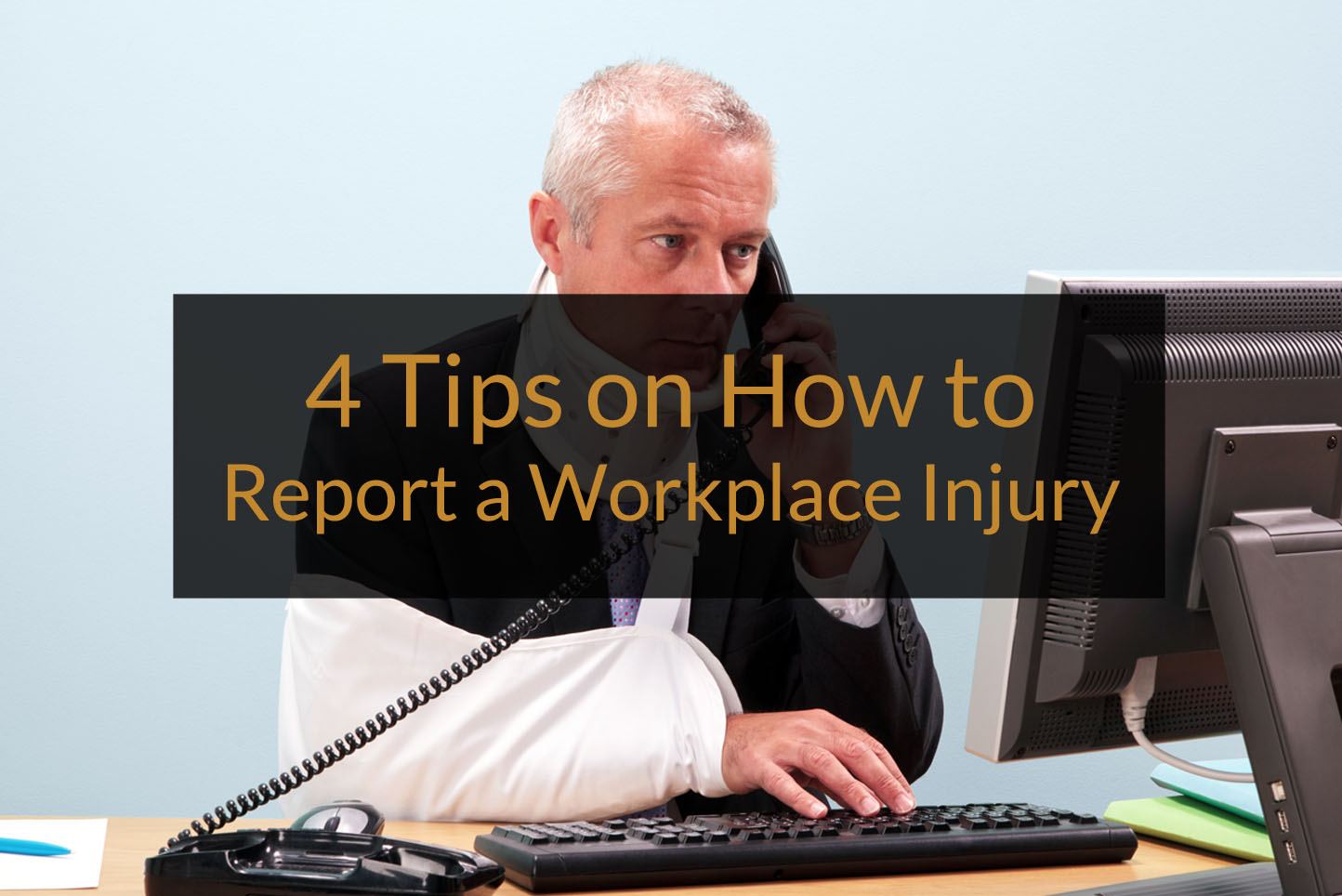 Most people understand that one of the most basic requirements with a work injury is to report it to their employer. However, even when an injury is reported, problems can still develop with what was or was not said at the time the injury was reported, or even with what was or was not said at a later time regarding the injury. If you sustain a work injury, and you remember to follow these how to report a workplace injury tips, chances are much better that your claim will be accepted without even needing to get an attorney involved, and will make your claim much more winnable if you do need an attorney.
4 Tips on How to Report a Workplace Injury
Workplace Injury Reporting Tip 1
Report your workplace injury as soon as possible, to your supervisor or the designated individual by your employer for reporting injuries.
It is very important that you report your injury as soon as possible. Although the law gives you as much as 120 days to report an injury, delaying even one day in reporting your injury will raise suspicions, and can be enough reason to justify a denial by the insurance company.
Always be sure that you are reporting the injury to a proper individual. Simply telling your coworker about your injury is not sufficient, and the injury must be reported to your supervisor or some other individual who is designated for that purpose by your employer.
Workplace Injury Reporting Tip 2
Be sure to report all injuries from the incident.
We often see disputes develop because someone has sustained injuries to more than one part of their body in a work-related injury, but only focuses on the more serious problem. For example, if this you twist and fracture your ankle, but at the same time you experience a little bit of back pain, it is very important to report to back pain also even though the ankle fracture is clearly the more serious injury at the time.
Workplace Injury Reporting Tip 3
Report any new problems that develop that may be from your injury as soon as possible also.
Sometimes new problems will develop from a work injury. Using the example above, if you sustain an ankle injury, and as a result have to wear a walking cast or boot for a period of time, walking in an awkward manner can cause low back problems. Sometimes people sustain injuries during the treatment of the work injury, such as in physical therapy. If anything like this happens, you should report this to your employer and the workers' compensation carrier (if one has become involved) and your doctor as soon as possible.
Workplace Injury Reporting Tip 4
Be consistent with what you report to your employer and any doctors that you see.
Often times our clients are extremely surprised when we obtain their medical records, and the history of how the injury occurred and the problems that developed from the injury are not well documented in their medical records. We see many instances where doctors only write down the more serious problem, especially if they are a specialist that is focusing on that problem, and fail to document the less serious (at that time) issues. We also often see issues with how the doctors indicate the injury occurred. Many of these problems can be avoided if the doctor has an intake form that you complete, as long as you are careful to put on there the correct information about the injuries sustained and how the injury occurred. It is also worth asking to see your medical records from your doctor's office after they are prepared, to make sure that the history was correctly recorded.
Any discrepancies in the history of how your injury occurred or the details of what injuries you sustained are much more likely to lead to your claim being denied by the insurance company, potentially requiring you to obtain an attorney. While we appreciate your business, we also would like to help you avoid needing our services where possible. You may do just that by following these tips on, How to Report a Workplace Injury.