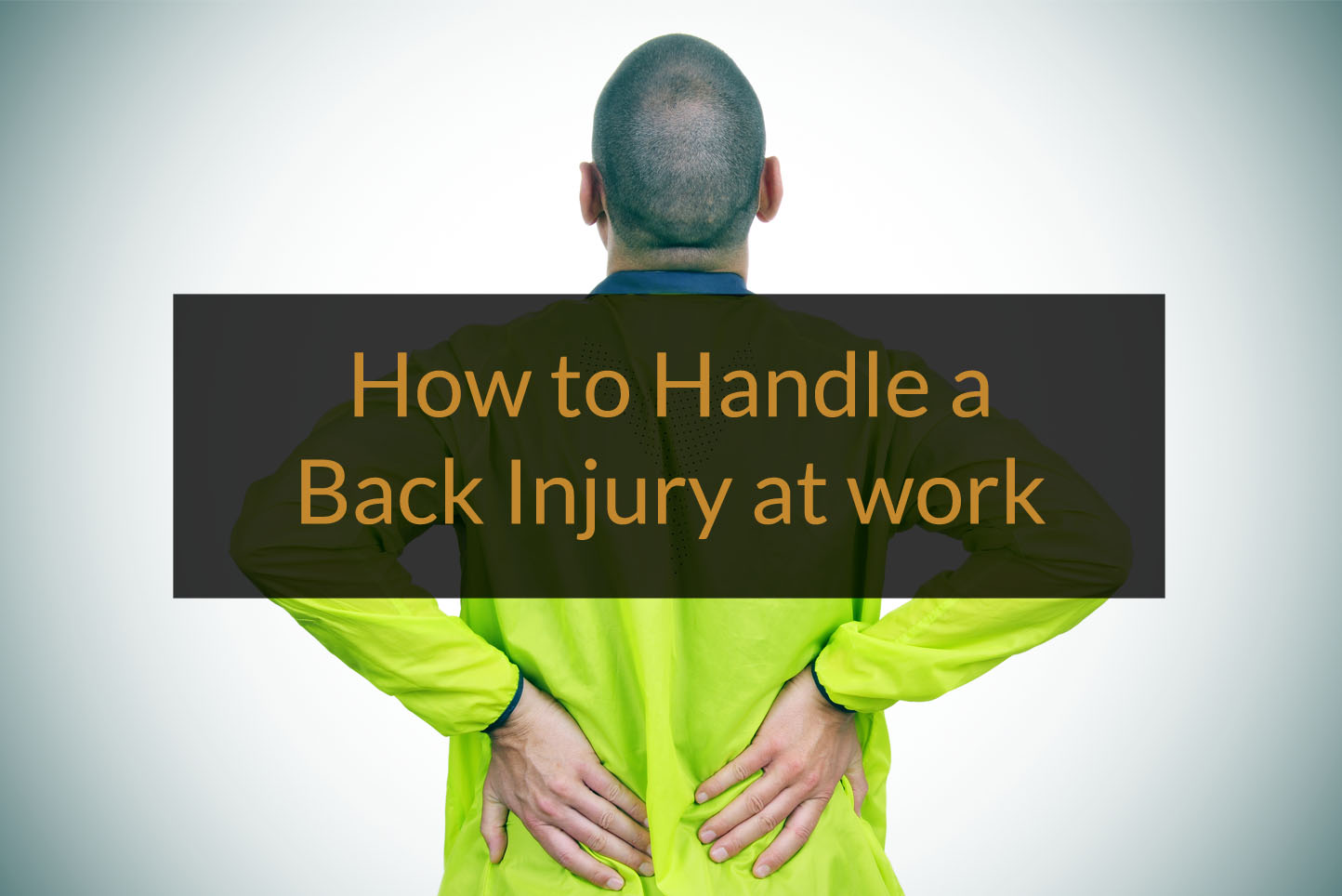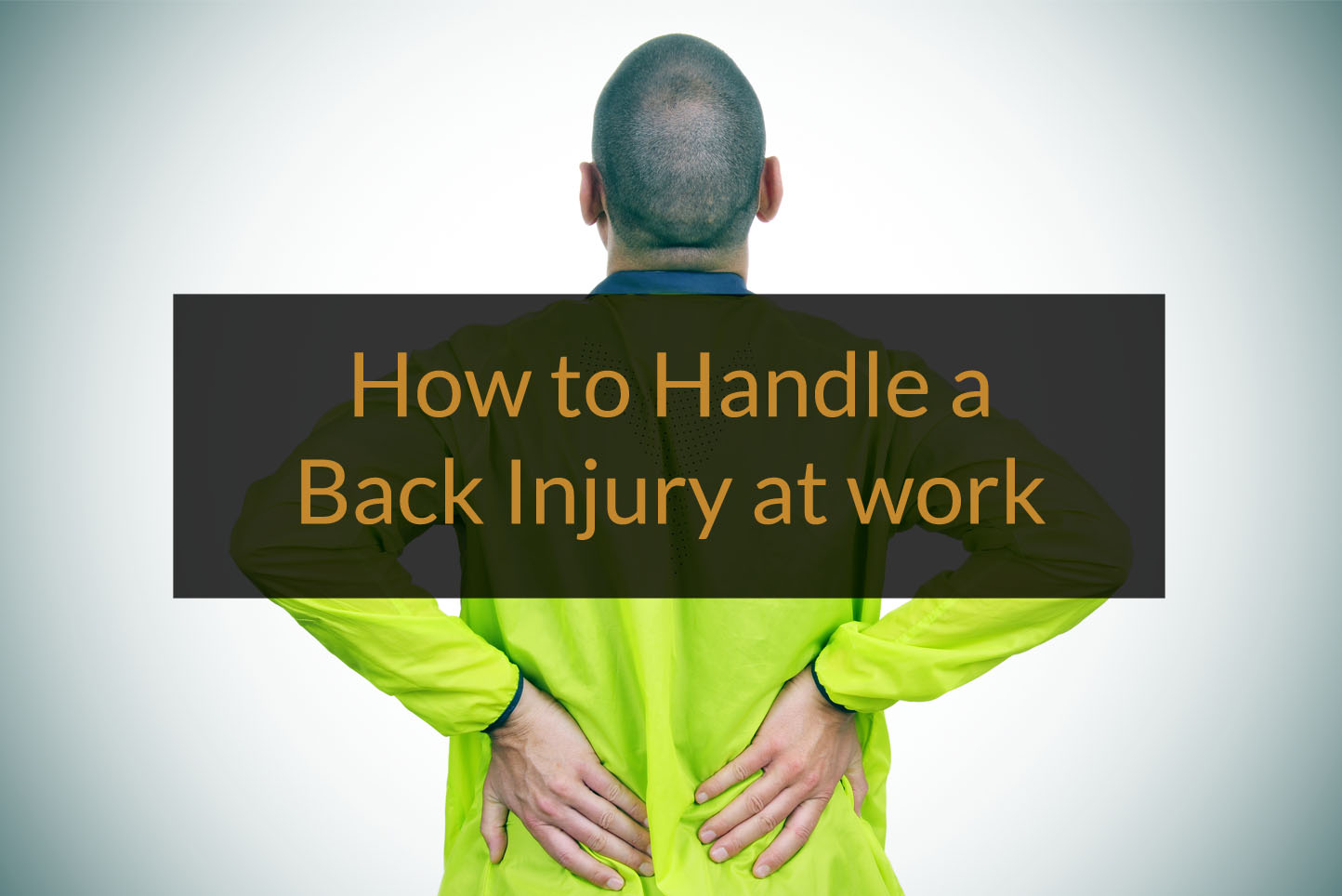 Workplace Back Injuries
Work-related back injuries are one of the most common types of workplace injuries, accounting for approximately 1/3 of all work-related injuries each year.  Back pain can be caused by a single event, such as slipping and falling, or lifting something that is too heavy.  However, back pain can also be caused by repetitive activities over the course of time such as frequently lifting, pushing or pulling objects over the course of a shift.  
Symptoms of a Back Injury
Workers who have suffered a back injury at work often have one or more of the following symptoms:
Muscle aches, cramping or spasms (uncontrollable muscle contractions)

Shooting or stabbing pain

Popping sensation at the time of the injury

Limited flexibility or range of motion of the back

Pain that radiates down one or both legs

Weakness, numbness or tingling in one or both legs
Types of Back Injuries
Workers frequently suffer the following types of back injuries at work:
Low back (lumbar) strain or sprain

Bulging or herniated discs

Fractured vertebrae

Pinched nerves
What To Do Following a Back Injury at Work
If you believe that you have suffered a work-related back injury, it is important to take action immediately in order to protect your rights under the Pennsylvania Workers' Compensation Act.  In order to have a viable workers' compensation claim you will have to be able to demonstrate that the back injury resulted from, or was caused by, your employment. In order to do this it is important to:
Report the Injury. If you begin experiencing any of the symptoms that are associated with a low back injury you should immediately report the injury to your employer. We have found that many injured workers do not report these injuries immediately thinking that the injury "isn't a big deal" and that they can "walk it off."   However, if the injury has not been immediately reported it is more likely that the

insurance carrier

will deny that an injury has occurred due to the gap in time and possibility that the injury occurred outside of the work place—particularly if the individual has ever had any other complaints of back pain or history of prior back injuries.  Consequently it will be more difficult to prove that the symptoms are a result of the work-related injury—particularly if you do not seek immediate medical treatment.
Seek Medical Treatment.

It is important to seek medical treatment as soon as possible following a work-related back injury.  Even if you are not experiencing severe symptoms it is important to get your symptoms documented by a medical professional. What may at first seem to be a "minor" back injury may in reality end up being much more disabling than you expect.  Most back injuries gradually improve over the course of a few weeks, particularly with the use of over-the-counter pain relievers, muscle relaxers, ice/heat treatments, physical therapy and light to moderate exercise and stretching.  However, if your symptoms do not improve, or become more severe, it is important to seek regular follow up care with a doctor.  Such follow up treatment may include ordering diagnostic testing such as x-rays, MRIs, CT Scans, Bone Scans and Nerve Conduction Studies (EMGs).  The doctor may also prescribe injections, and in rare cases, surgery. Be sure to have your doctor document all of your complaints and if you do not feel the doctor is adequately addressing your complaints, or is attempting to return you to a level of work that you believe is beyond your physical capabilities, insist on being seen by a specialist such as an orthopedic surgeon or neurosurgeon.   
Ensure that the Injury is Properly Accepted.  Following a work injury in Pennsylvania, an injured worker is entitled to receive documentation either accepting or denying the occurrence of the injury within 21 days of notifying the employer of the occurrence of the injury. If you have not received documentation accepting your injury it is important to contact an experienced Workers' Compensation Attorney to ensure that your rights under the Pennsylvania Workers' Compensation Act are being protected. Even if you receive notice that your claim is being accepted it is important to carefully review the description of the accepted injury. In many cases insurance companies do not adequately describe the injury the worker has sustained. For example the insurance company will often accept such injuries as merely a strain or sprain.  This can be hugely problematic later on if the injured worker ends up requiring surgery to repair bulging or herniated discs because the insurance company may deny payment of such treatment alleging that it was not part of the accepted injury. This can lead to protracted

litigation

and substantial unpaid medical bills.
Remember reporting your back injury at work as early as possible is important for your health and your case. If you need an attorney for your workplace back injury please contact our legal team.