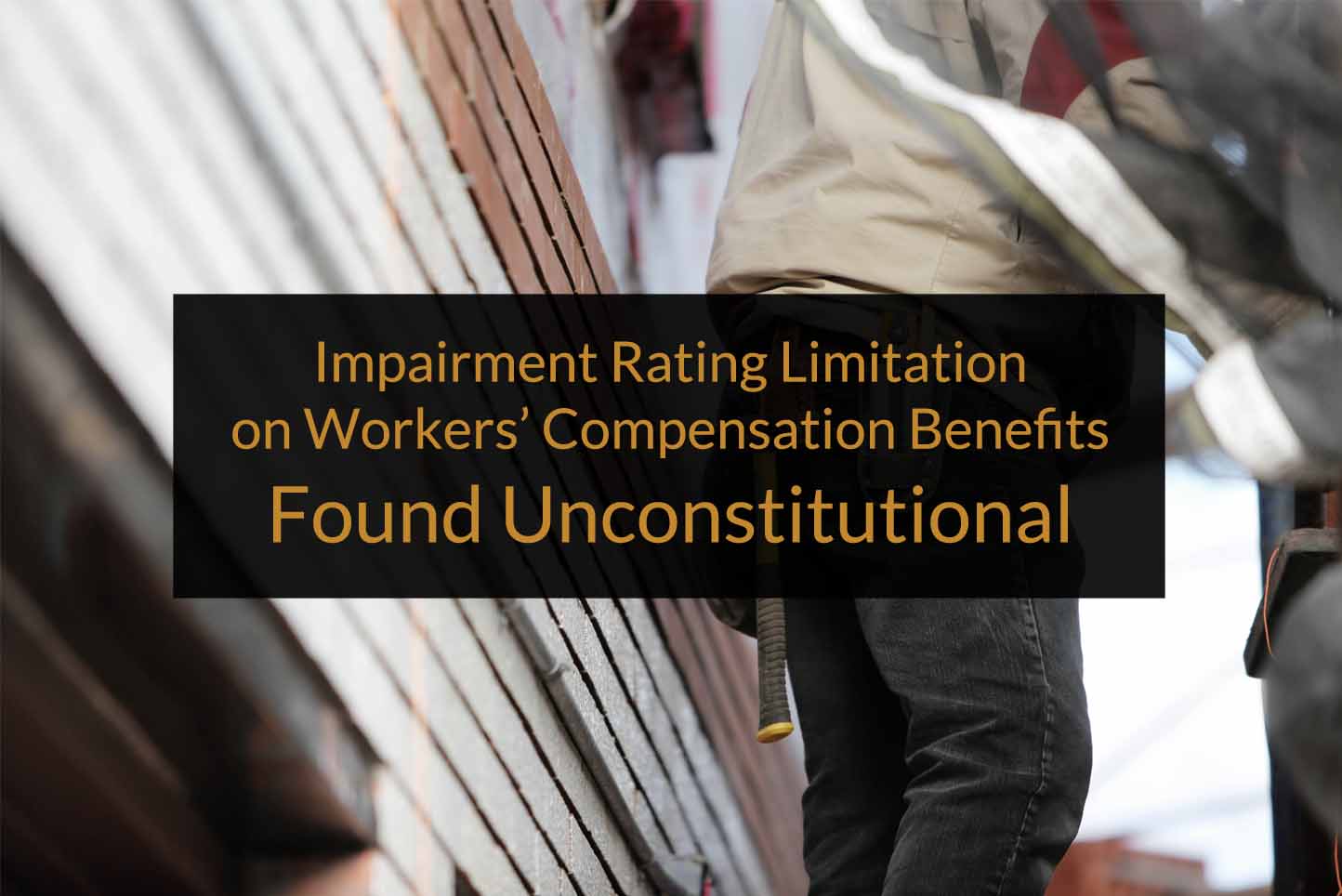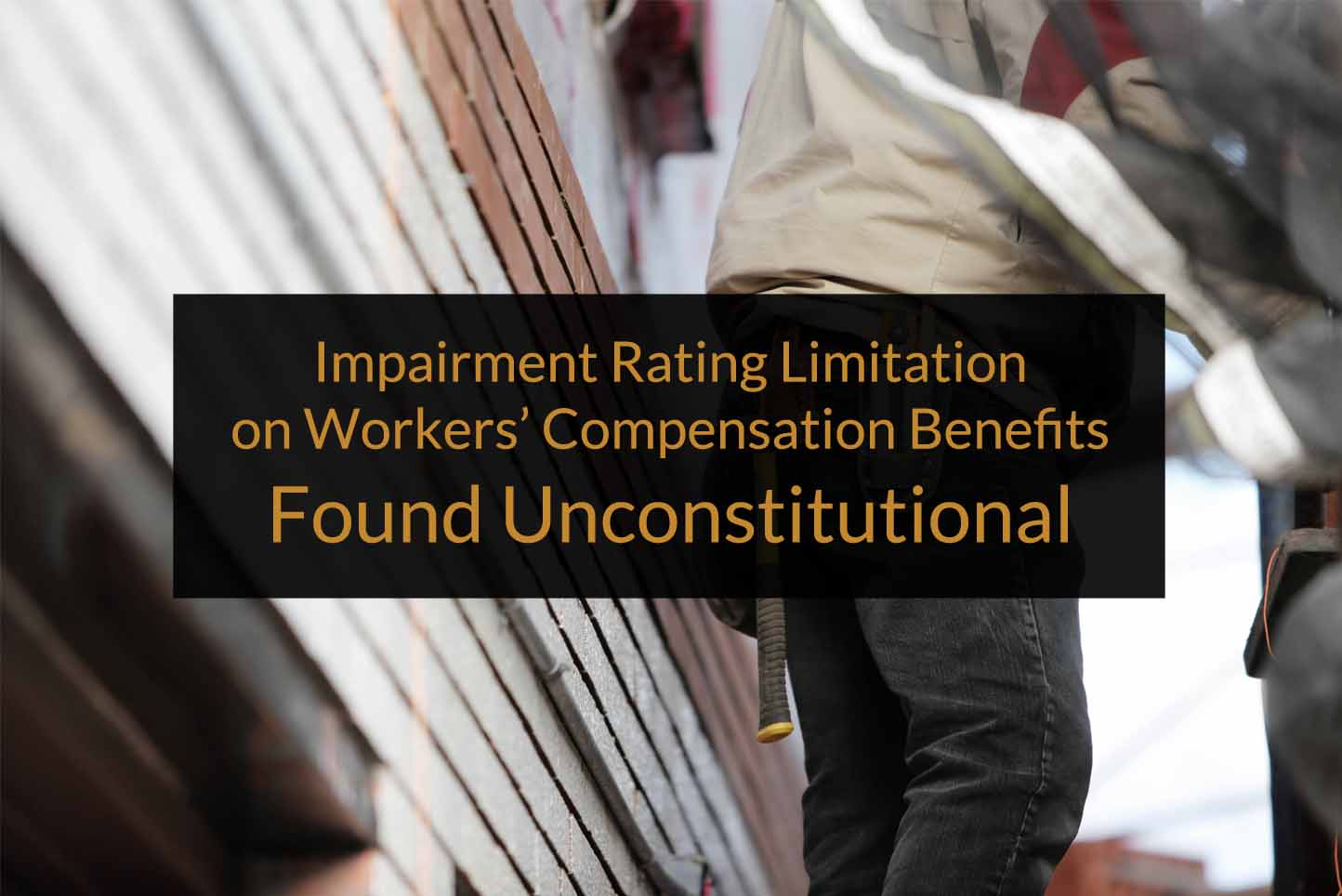 In June 2017, a significant decision was issued by the Supreme Court of Pennsylvania that will benefit numerous injured workers in Pennsylvania. Through this decision, the Supreme Court has struck down a provision under which insurance carriers were able to limit the receipt of workers' compensation benefits for the vast majority of injuries, even if the injured person was unable to perform their prior job. In order to better understand the significance of this decision, some background regarding the history of the Workers' Compensation act and the legislation that created the now impermissible impairment rating framework is helpful.
History of the Pennsylvania Workers' Compensation Act
The Pennsylvania Workers' Compensation Act dates back to 1915, when the first Pennsylvania Workers' Compensation Act was enacted by the state legislature. Since that time, there have been numerous amendments to the law, most significantly several that were favorable to injured employees in the early 1970s. Prior to the enactment of workers' compensation laws, the only potential recovery available to injured workers was to pursue a lawsuit against their employer, which usually was not an adequate remedy, and likewise was not something that employers wanted to face. The general idea of workers' compensation was to benefit both injured employees and employers. Employees are protected by a system that is intended to more quickly cover the cost of lost wages and medical expenses rather than through a lawsuit that might take years to resolve. It is a "no-fault" system, meaning that an employer cannot use an employee's simple negligence as a defense to a workers' compensation claim. In exchange, employers cannot be sued by their employees for work injuries, and their only remedy is under the Pennsylvania Workers' Compensation Act. One of the basic principles of the system, which had been in place for many years, was that workers' compensation benefits were potentially available for life, if an employee was disabled permanently. The impairment rating provisions dramatically changed this basic principle.
1996 Amendments Creating the Impairment Rating Process
in 1996, legislation was enacted which significantly changed the workers' compensation system in Pennsylvania by creating a system for "impairment rating". In short, the system allowed workers' compensation insurance companies or self-insured employers to require an employee to submit to an evaluation with a doctor after the receipt of two years of total disability benefits. The purpose of this evaluation was to determine the percentage of "whole body impairment" caused by the work injury. Unless the employee had a greater than 50% impairment, which was very rare, they were automatically then restricted to the receipt of workers' compensation benefits for no more than 500 weeks. This resulted in many people losing their entitlement to workers' compensation benefits, even though they remained completely disabled, after approximately 11 ½ years. This was a significant change from what many referred to as the "prior bargain", that in exchange for the limitation of payments available to an injured worker under the workers' compensation act, benefits were potentially available for one's lifetime.
The Supreme Court's 2017 Decision
The recent decision by the Supreme Court, however, has struck down as unconstitutional the section of the workers' compensation law that allowed for the impairment rating system. This means that, once again, injured employees can potentially collect workers' compensation benefits for their entire lifetime. It should be noted that employers and insurance carriers can still try to limit claims through other methods, such as proving that the employee has an earning power in some lighter duty capacity, but there is no longer the easy, automatic limitation that the impairment rating system gave to employers and insurance carriers.
What This May Mean to You.
 As long as you have not settled your case, if you are receiving or had been recently receiving workers' compensation benefits and had an impairment rating, the duration of benefits is no longer limited. If you are in this situation, and have questions, call our office for a free consultation regarding your case.