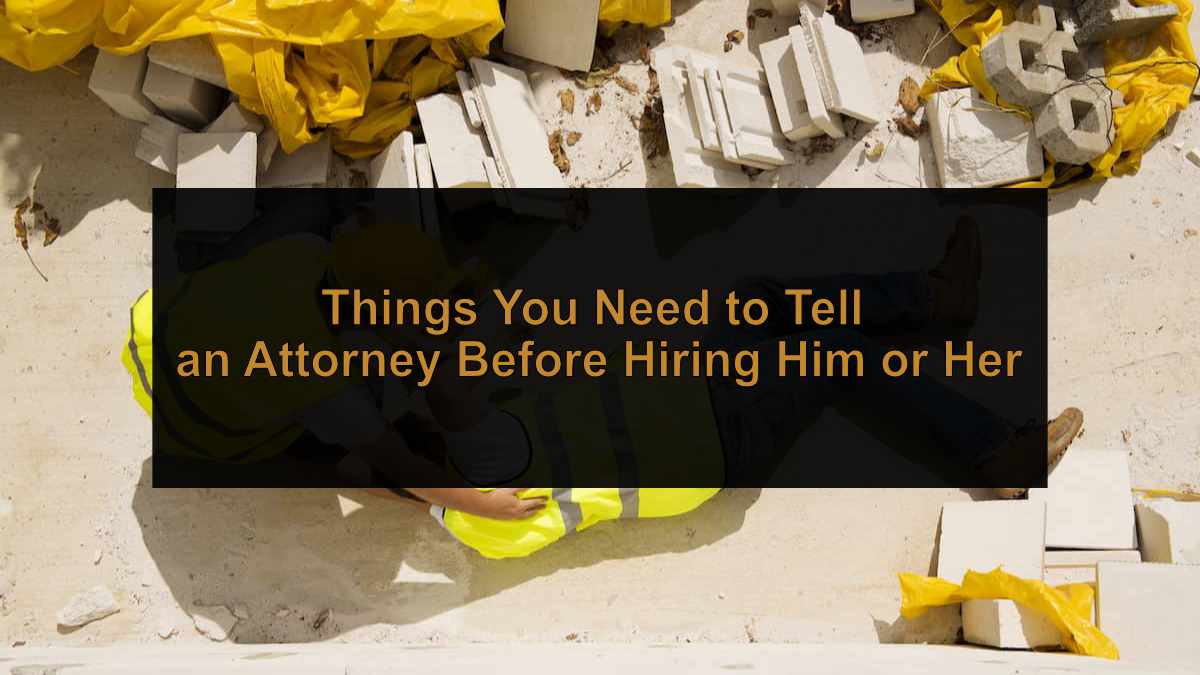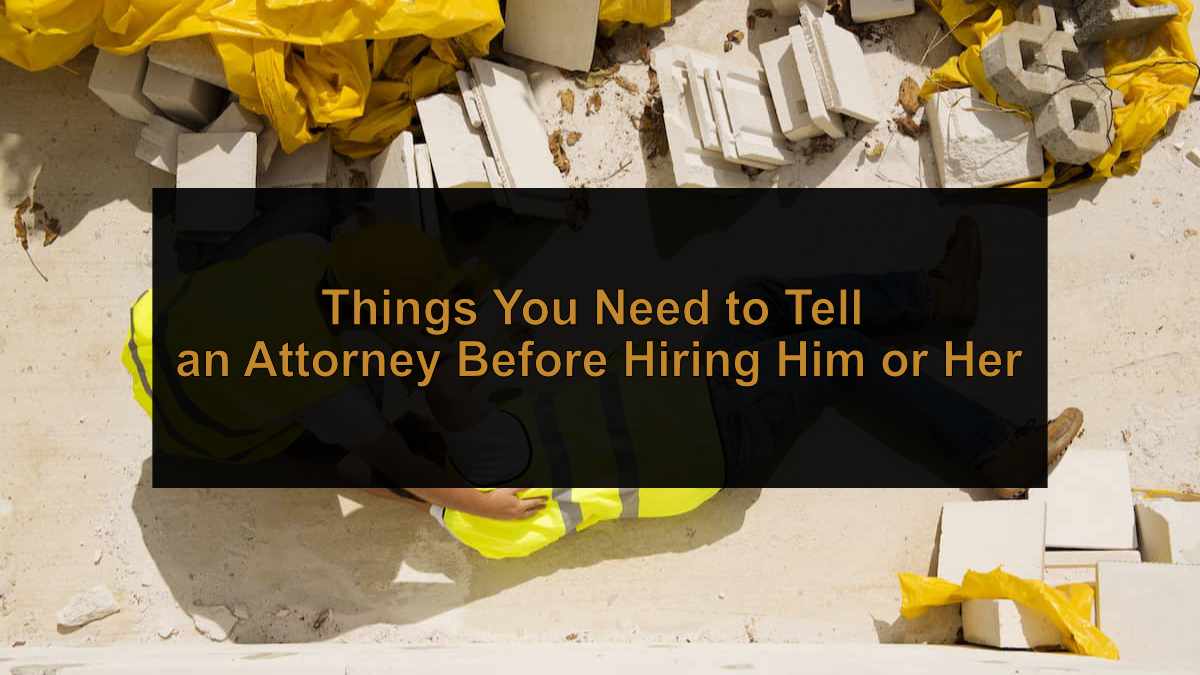 Hiring an Attorney
Think about it. What do you do when shopping for an automobile? Well, if you don't tell the salesman exactly what you want and what you expect from your automotive investment, then you are not going to get what you pay for. Shopping for a lawyer is much like that. When hiring an attorney, it is very important that you, the prospective client, clearly express what your expectations are in the attorney—client relationship. Just like car salesmen, there are good attorneys and not so good attorneys. So, in order to protect yourself, the following is a list of things you need to tell an attorney before hiring him or her before engaging their services.
I expect my attorney to return phone calls in a timely manner. Unreturned phone calls can be corrosive to an attorney—client relationship. Although it is true that attorneys have more than one case, there is no excuse for phone calls that are not returned in a timely manner. At the very least, your calls should be acknowledged by a staff person if your attorney is not available. It is important before hiring an attorney to make it perfectly clear that unreturned phone calls or the inability to communicate with your attorney will not be tolerated.
I expect my attorney to be accessible. Attorneys should make every effort to ensure that their clients have reasonable access to them for appointments. Access to an attorney is critical to a good attorney—client relationship. Although an attorney may be busy, time should always be made for individual clients. Your need for periodic updates and face to face meetings should be made clear before engaging an attorney.
I expect my attorney to keep me well informed about my case. As the client, you have a right to know what is going on with your legal problem. In today's world with instant communication via email and other technologic advancements, there is no excuse for failing to keep a client informed. Making sure that a prospective attorney knows that you want to be kept informed and discussing how you prefer to be updated (letter, phone call, e-mail, ) will go a long way to cementing a good relationship early on.
I expect my attorney to prepare me properly if I have to testify. Occasionally, a legal problem will end up in court and may require you to testify. The ability to win a case often depends on your testimony. If it is clear from the beginning that your case is going to end up in front of a Judge you should put your prospective attorney on notice of the fact that you expect to meet with him or her well in advance of any

hearing

so that you can be properly prepared to testify. If your case is particularly complex, then multiple meetings may have to take place. However, in the end, it is very important that this be communicated to any attorney that you expect to hire.
I expect my attorney to answer any questions that I might have in a timely manner. It is very important for clients to have peace of mind. This can only be accomplished when questions are answered by the attorney in a timely manner. Not having your questions answered as soon as possible can lead to unwarranted stress. Letting any prospective attorney know this up front will also help to cultivate a healthy attorney—client relationship.
I expect my attorney to give me an estimate of my attorney fees. The first thing that you should know upon hiring an attorney is what the anticipated attorney fees are going to be. Disputes regarding attorney fees often occur because fees were not discussed in advance. There are basically two types of fees, hourly and contingent. Contingent fees are based upon recovery. Hourly fees are based on time spent. Either way, the issue of fees should be discussed before hiring an attorney.
I expect my attorney to tell me what he or she thinks will happen in my case. Knowing what the anticipated outcome of your case will be is important to know before hiring an attorney. Most attorneys should be able to provide some idea of what the anticipated outcome of the case will be. Knowing what your chances of success are is very important. A good attorney will be honest with you regarding your chances of success.
I expect my attorney to discuss what evidence will be necessary to prove my case. Knowing what evidence will be necessary for a favorable outcome should be discussed in advance before hiring an attorney. You should know what type of evidence needs to be obtained and the potential costs involved. In this regard it is important to know whether or not you will have to advance the costs of obtaining the requisite evidence before hiring your attorney.
Client expectations are important. When shopping for an attorney you should never fail to advise that attorney as to what you expect in the relationship. We at Yablonski, Costello & Leckie strive to meet all of our client's expectations no matter what they are. From promptly returned phone calls to accessibility to preparation to information to answering questions, we make sure that our clients know from the beginning that whatever their expectations are, we will meet them.